Empowering Juvenile Justice Systems
   Ensuring Success


Implementation

---
The QUEST solution is talored specifically to meet your jurisdiction's needs. Gottleib & Wertz, Inc. works closely with clients throughout this process to ensure the Quest Case Management System satisfies all your needs and is set up correctly. We will provide a quote based on the choices you make in regards to hosting, data conversion, and the amount of time required.
Customization:
The Quest Case Management System is fully developed and offers solutions in every facet of the juvenile justice system. However, should you need any additional functionalities, Gottlieb & Wertz can add enhancements to Quest whether you have needs now or in the future. We will work with you to ensure Quest provides the functionality that you need.
Templates:
As part of training we will train your Quest Administrator to create documents as templates. These interactive smart templates walk the user through a logical progression of any process - automatically presenting and incorporating data from cases along with the user's selections and input into a final document that contains only the pertirnent information for that instance. These standardized documents ensure consistency not just in language and process, but in data integrity as well. By using Quest templates, nothing is missed in the process and, in the end, they automatically update the database based upon the user's selections and input. You can create your own templates or, for a fee, we can create your templates for you.
Training & Support:
We will work with your staff to set-up all data tables and train one or more staff members of your choice to be your local Quest Administrator(s). Data table set-up will be done via GoToMeetings; in order to gain a full understanding of Quest's full functionality, you should allow up to six (6) weeks for this process. We will provide on-site training for your entire staff as well as on-site support when you go-live for an agreed length of time.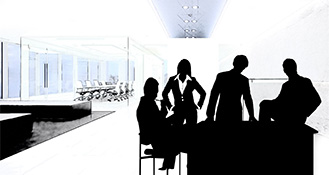 Hosting Services:
Let us host the application for you, and put all your hardware and software worries to rest. If you decide to run Quest on your own equipment, there is an initial one-time license fee plus an annual mantinence fee.
Data Conversion:
Prices are based on the complexity of
the conversion.